Our new registration system allows you to sign up for just yourself, or to create a group of up to 8 people. If registering as a group, everyone will have the same show schedule, yet each member of your group can make their payment arrangements. 
Complete details below for individual or group registration, plus a "Mickey Mouse" example of a group.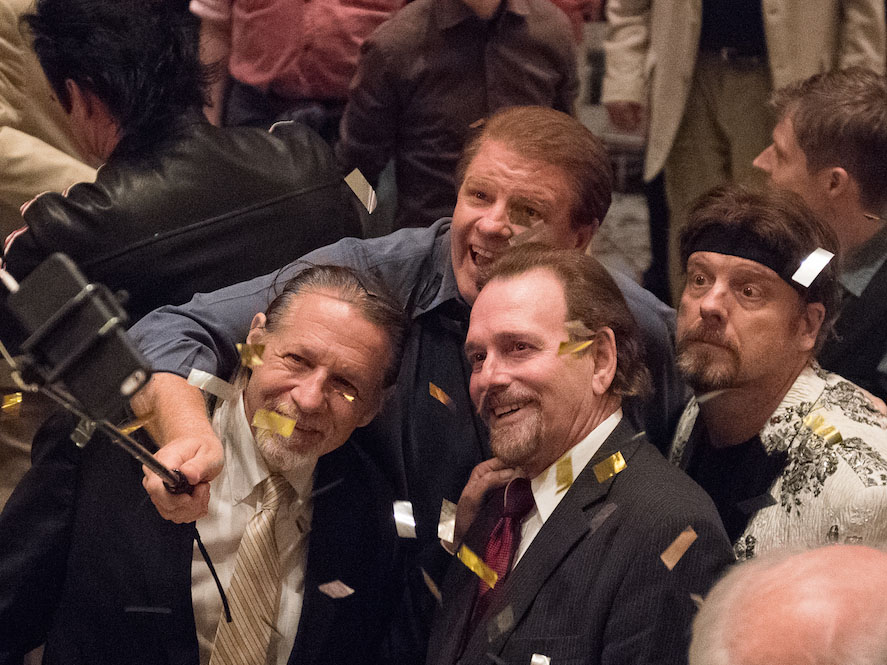 Individual Registration
If you're registering for yourself only, you will need the following information: your email, phone number, mailing address, date of birth, and a valid credit card.
Group Registration
Groups are made up of the Primary Registration (person creating the group), Dependent Registrations (registrations that are being paid for by someone else in the group), and/or Invited Guests (people that are invited to join the group, but will be handling their own payment).
You can have a total of 8 registrations in your group, counting yourself. (If you need more than 8 registrations, you'll need to split into 2 groups, each with their own Primary.)
Primary – You'll need the following available: your email, phone number, mailing address, date of birth, and a valid credit card. As the Primary, when the time comes to pick your show schedule, you will be able to select one schedule for the entire group. 
Dependent(s) – Dependent Registrations are paid for by someone else in the group. For each person you're paying for, you'll need name, phone number, date of birth, and mailing address if available. If the Dependent has a separate email, it's a great way for us to keep them informed of upcoming details.  
Invited Guest(s) – If you would like to invite others, who will be making their own payments, you will need a name and email for each. We will notify your Invited Guests that you would like them to join your group. They will have 5 days to complete their registration. However, their spot is subject to availability and is not guaranteed until they complete their registration. You will be notified as to their status. 
Please note that once you're signed up, all registrations are the same — tickets to all performances, access to all sessions, workshops, special events, parties, and our dealer room, as well as giveaway items.
An Example of a Registration Group
Once upon a time, there was a mouse named Mickey who wanted to attend MAGIC Live (he loves magic, having once apprenticed for a sorcerer!). Mickey decides that he's going to form a group.
Mickey will be the Primary Registration.
Mickey will buy Minnie's registration, so he will list her as a Dependent Registration.
Donald Duck wants to join the group and pay his own way, so Mickey will add Donald as an Invited Guest.
Wendy and Peter Pan also want to join, but Wendy offers to pay for both of them. Mickey will add Wendy as an Invited Guest +1. (If Tink had wanted to attend, it would have been Invited Guest +2.)
Snow White would like to attend, but she wants to bring 7 of her friends. That's more than Mickey's group has room for, so Snow decides to create her own group with hers as the Primary Registration.
Even though there are 3 more spots available in Mickey's group, he decides that it already is the right size and the right mix.
Mickey double checks that he has everything he needs:
For Donald and Wendy (Invited Guests) – names and email addresses
For Minnie (Dependent Registration) – phone number, date of birth, mailing address, and email (optional)
And they all went to MAGIC Live and lived happily ever after!