What is MAGIC Live?
Learn more about North America's largest annual gathering of magicians: Where it came from, and where it's going.
MAGIC Magazine
The first MAGIC Live convention was presented in August 2001 to celebrate the 10th anniversary of MAGIC Magazine, the world's largest-selling magazine for magicians.
The inaugural convention was billed as a never-to-be-repeated affair. In 2019, it will take place for the eleventh time.
Stan Allen
At the helm of MAGIC Live is executive producer Stan Allen. 
Focus Sessions
Our Focus Sessions are in-depth workshops with the experts. Top performers teach their favorite subjects, including close-up, mentalism, business, family shows, creativity, cool new tricks, and more!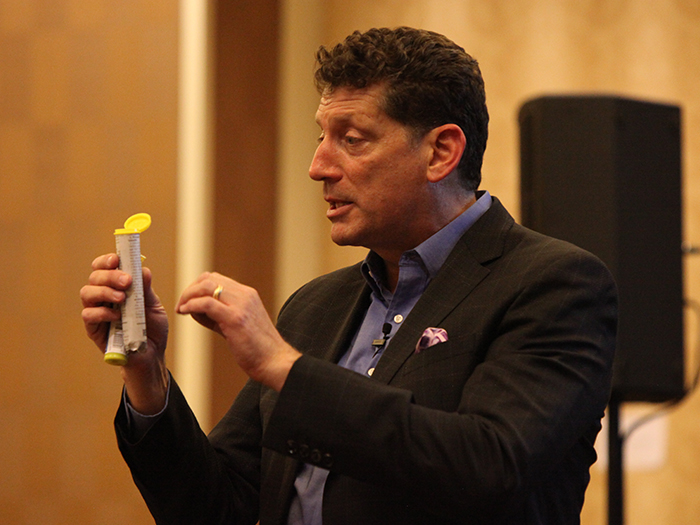 Your Title Goes Here
Michael Weber explores the Cave You Fear Most, performing magic for children (2018).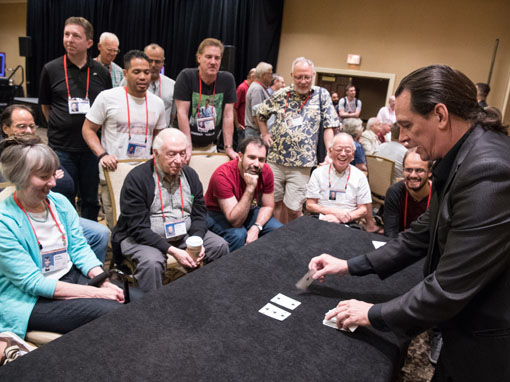 Your Title Goes Here
Bill Goodwin is one of eight masters teaching in our 2018 Close-up Clinic.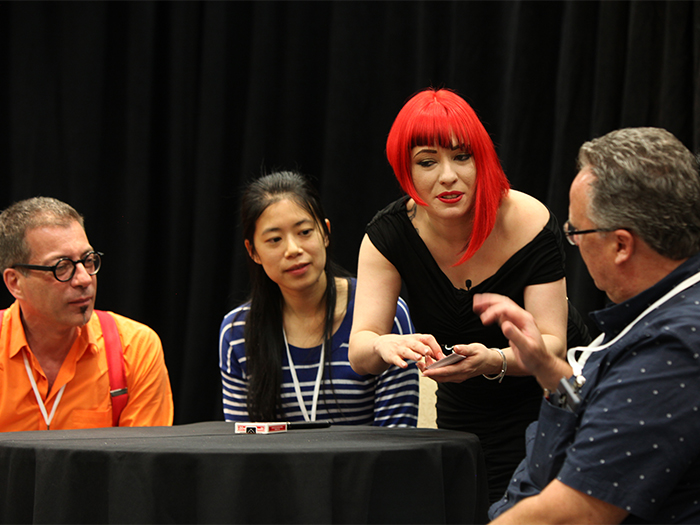 Your Title Goes Here
In 2018, Laura London's magic answers the most important question of all: Did they like me?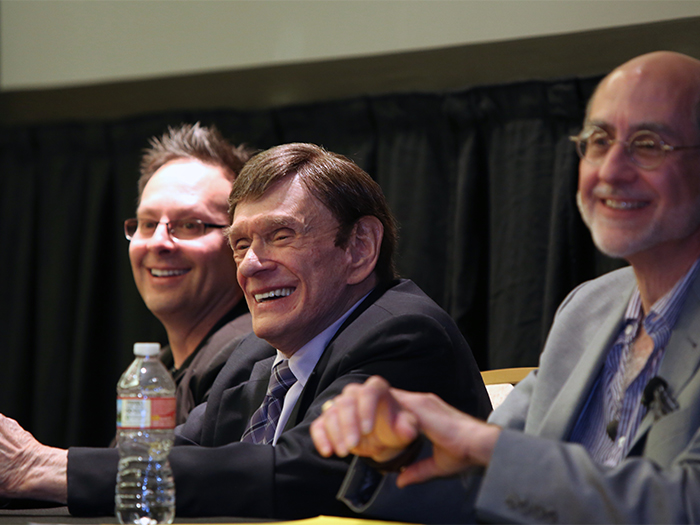 Your Title Goes Here
Paul Vigil, Johnny Thompson, and Rick Maue join in conversation on mentalism (2018).
Be In The Room
World's firsts and unforgettable experiences await.